Gates are an important component for controlling access to industrial or commercial properties, facilities, housing developments and public spaces. When deciding on the best option for you, you need to consider a range of factors: opening size, security level, whether it should be a track slider, cantilever slider or swing, standard or ornamental. let onew metal help you to decide on what material the gate is made from.
Aluminium gates do offer some advantages over steel gates, and these should be considered as aluminium may be the best choice for your needs.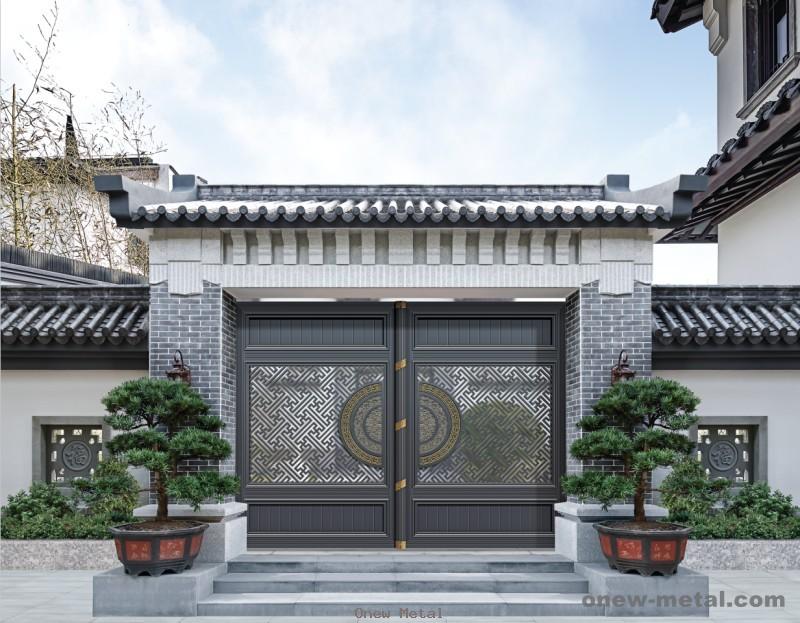 The Durability Of Aluminium
Steel is corrosive, while aluminium is not. This makes aluminium a superior choice for most areas
For a steel gate to be resistant to corrosion it must be Hot Dip Galvanised, but this does not necessarily mean it is rust-proof.
Interestingly, aluminium has a natural resistance to corrosion. It is protected by a thin layer of aluminium oxide. When the aluminium oxide gets wet, its structure changes just enough to create an inert outer layer impervious to the damaging properties of oxygen. This means aluminium gates remain aesthetically pleasing for years.